The Dragon of Krakow
A Traditional tale from Poland
---
The Gingerbread Man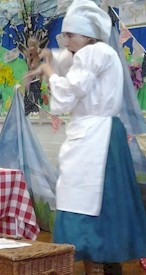 Based on the original traditional tale
---

The Elves and the Shoemaker

From the original tale by the Brothers Grimm




---

Dinosaurs and all that Rubbish
Based on the best-selling book by Michael Foreman (with kind permission from Puffin Books).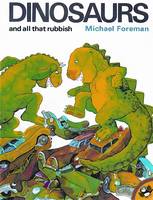 ---
The Story of Chinye
A West African version of Cinderella.



---
Kali's Warning
A traditional Ivory Coast myth about the importance of sharing



---
The Story of Babushka
A traditional Russian folk tale



---
London's Burning
The story of the Great Fire of London in 1666



---
The Dorset Dinosaur
The true story of young Mary Anning's famous fossil find



---
Myths and Legends
A well known myth or legend retold interactively for the 21st Century



---
The Greek Myths
As you have never seen them before



---
Ancient Greek Olympics
A light-hearted look at the first Olympic Games



---
The Highwayman
The 18th Century tragic tale of love jealousy and bravery



---
Shaping Up Shakespeare
A Midsummer Night's Dream or Macbeth



---
What the Dickens!
Oliver Twist or A Christmas Carol



---
Boudicca and the Romans!
Meet Kyra, an elder of the Iceni tribe and former nursemaid to its most famous Queen, Boudiccal